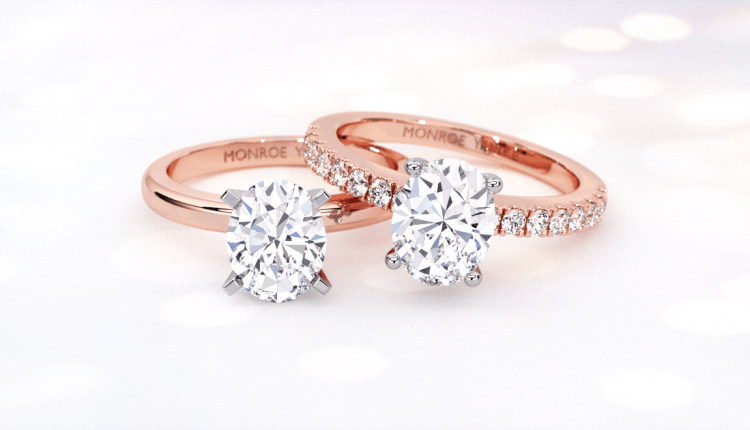 A Simple Guide On Diamond Shapes To Help You Buy Engagement Rings!
Marriage is the most noble and beautiful phase of life. It resembles love and hope. It fulfils your life with a sense of meaning and virtue. Thus we plan dearly for it. We stay mused upon choosing the best things possible for those involved. And one such choice hovers around engagement rings Melbourne, Australia. We want to offer the best to our beloveds. But sometimes things start to confuse us. We understand you. So we spoke about it to the experts. Why? According to MY Diamonds, engagement rings Brisbane, Australia need not to be ignored, because they resemble the start of a long-term bond. And you would not want to start it with sheer ignorance. Thus, here is a brief guide about diamond shapes and cuts.
A brief on diamond shapes in engagement rings!
We love a blend of simplicity and elegance when it comes to communication. Thus this guide has been divided into 4 major shapes that include the exact shaped diamonds and others around these shapes.
For those who love it SQUARE.
Cushion Cut Diamond: Its origin dates back to the 18th century when they were called mine cut diamonds. They are square shaped with slightly curved sides and edges. If you like it vintage with a touch of brilliance and fire, consider them. Their shape keep on hovering between square and slightly rectangular. It depends upon what you like.
Princess Cut Diamond: Unlike cushion cuts, princess cut comes strictly square. Another difference is that it has no curved sides and holds sharp edges. Because they have sharp edges, make sure they get protected by prongs. Also, you would want to make sure that no inclusions and blemishes are there, especially on the edges, because the shallowness will make it visible.
Emerald Shaped: These are properly rectangular with straight sides and curved corners. They spill elegance upon the finger and make them seem soothingly slender. These include step cuts and have less brilliance, which means they will reflect less light. It might make your blemishes and inclusions more visible. So make sure you go for an F, IF, or VVS.
Radiant Cut: The name itself suggests that this cut has more brilliance to it, which means that it will radiate more light out. It is the top when it comes to brilliance in a diamond. They are slightly rectangular in shape with length to width (L-W) ration ranging around 1.15, 1.25, 1.35.
Asscher Cut: It includes step cut and thus has a smaller face value (or surface value) again. Because step cuts radiate less, they find harder to hide inclusions. This is why it is suggested to go for a higher clarity scale.
For those who love it ROUND
Round Cut: They cost the highest among all and have the most sparkles in them. If you want your engagement rings (Melbourne, Australia) to be sparkling grace around, this is for you. The sparkle will make your diamond look bigger.
Oval Cut: If you like a larger face area with lower cost and much sparkle, then this is for you. The comparative elongated shape makes any finger look gracefully slender. Because they radiate well, they hide inclusions well too.
For those who like it DIFFERENT.
Pear Cut: Pear shaped; sharp edge; brilliant cut; higher surface value. Their beautiful shape make any finger look slender and add to it a touch of novelty.
Marquise Cut: Draw the edges of an oval cut closer, make them sharp, and you get marquise cut. This will make your diamond seem larger and cost you less. Prevent the edge with prongs. Because tips are shallow, they should have no inclusions.
Heart Cut: Perfect for those who love it all sweet. This shape will have a higher surface area which will make it seem bigger and cost less. Check for inclusions on the edge and get it protected with prongs. You might consider it for engagement rings (Melbourne, Australia)
Trillion Cut: They do not cost you in trillions. But it is named because it has three sides. Large in brilliance and surface value.
Now, we won't say these are all the shapes. Creativity is around and we will keep on developing novelties. Once you have decided the shape, check out any good store near you. According to MY Diamonds, engagement rings (Brisbane, Australia) should be selected carefully. Check for blemishes where required and make a plan according to your budget.