Some of the Key Benefits of Wearing Hair Extensions
Hair can make a huge impact on our overall appearance, and it is one of the notable features. That is why we spend so much money on hair care products to maintain the shine in our hair. We change different hairstyles to pick the one that will suit the most. Due to this, hair extension salon has gained huge demand in recent times; hair extensions are the best and cost-effective solution to add volume and length to natural hair. Hair extensions can boost our appearance, and there are numerous types of extensions available in the market these days to give you a wide range of options.
Hair extensions can be sued in various ways to make you look beautiful every time. They can add a huge positive impact on your personality as well. Apart from that, there are so many advantages of hair extensions that will force you to fall in love with hair extensions, such as

Better Length, Volume, and Thickness
If you want to switch to long hair in a short period of time, hair extensions can be the best solution. You can visit any hair extension salon where you can buy a hair extension that will suit you the best. If you want to transform your look real quick before any event that hair extensions can be the ideal answer to it. Apart from that, if you have less volume hair, the hair extension can help you in that case as well. Most of the females use hair extension to add dimensions to their hair to make it look more beautiful.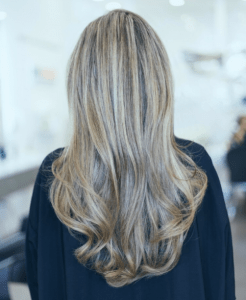 Low Maintenance
If you have a busy life and don't have the time to change your hairstyle, then hair extensions can be an effective solution. Hair extensions are low maintenance, and there are human hair extensions also available that will boost your glamour. You don't have to cut your hair on a regular basis. You can have different types of hair extensions, and you can use them to give you a different style every day.

Best for Experiments
If you love to experiments with your hair, then adding hair extensions can give you the freedom to try new styles without taking risks. You can have bob cuts, long hair, curly hair, and coloured hair when you wish. You can do various experiments without damaging your hair and keeping your natural hair healthy. The extension will make sure your natural hair is away from harmful chemicals and products. You can bring amazing change in your appearance with hair extensions.

Different Colours
With hair extensions, you can give any colour you want to your hair. This is a great way to experiment with which colour suits you the most. And having colourful extensions will keep the harmful chemicals away from your natural hair. Now you can achieve any look you want with zero risks.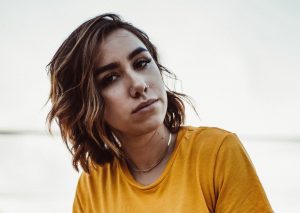 Solution for a Bad Haircut
Sometimes your barber can mess up your hair, and you end up having a disastrous haircut. Suddenly it becomes your worst nightmare, but in this case, all you need is a hair extension. It is the instant and effective solution to your bad haircut. If you want to go to a party or any event, then you won't have to worry about your hairstyle as long as you have hair extensions with you. with these hair extensions, you can achieve the look your hairstylist couldn't give you. So even if you have the worst hairstyle, you can still manage to look pretty with hair extension.

3 Points Hair Extensions & Barbering is the best hair extension salon in Moonee Ponds. They offer a wide variety of high-quality and best hair extensions at affordable prices.