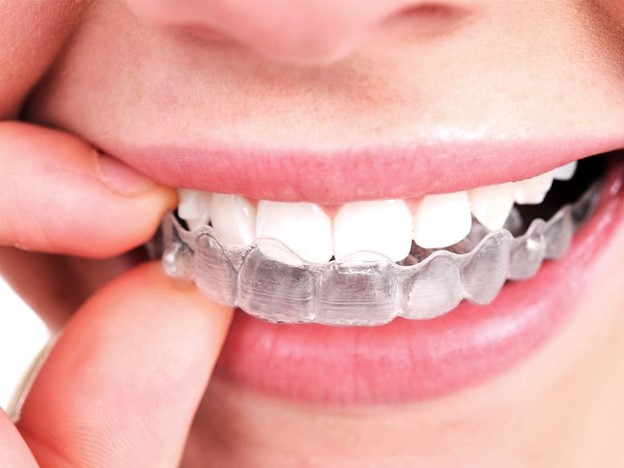 How Cosmetic Dentist Melbourne can improve your Smile with Invisalign
Do you want to improve your smile? Smile enhancement is the best decision to improve the overall appearance and even a great step towards boosting confidence and self-esteem.
The modern dentistry treatments and cosmetic procedures are the great ways to get the basic color correction, replace missing teeth, and various other teeth correction methods to get a beautiful smile.
If we talk about the teeth straightening method, traditional braces can make you uncomfortable and can also bring an impact on your smile until the treatment is completed. An effective alternative to traditional teeth straightening braces is Invisalign. It is another great treatment that straightens your uneven teeth and improves their look with the help of clear trays instead of visible wires.
Invisalign is used to correct gapped or crooked teeth and even the overcrowding. If you have such teeth but don't want to get a mouth full of metal, Invisalign is the best solution for you and brings dramatic results.
How does Invisalign work?
Instead of installing straightening brackets and wires and visiting the dentist at times to tighten the brackets to realign teeth, Invisalign uses clear trays and realign the teeth slowly. These BPA-free thermoplastic trays need to be worn 22 hours a day, but you can remove them while eating and cleaning your teeth. It is one of the significant benefits over wire braces as you cannot remove them even for a minute.
The timeframe for Invisalign depends on the age of the patient. Like, if you are an adolescent, Invisalign treatment takes similar time as traditional wire braces. But, for adults, this program may take a year for the desired result.
Though you may experience a little discomfort and pain with Invisalign, it is less as compared to brackets and metal wires. Moreover, it is evident that your teeth are getting aligned perfectly and it will be lesser once your teeth get used to these clear trays.
Traditional braces vs. Invisalign
Though there are several reasons that encourage patients to choose Invisalign treatment over traditional braces. Some of these include:
Treatment Time
This time varied from one patient to another, but Invisalign gives much faster results in realigning your teeth than traditional braces. The long process of braces includes fittings and adjustment to allow your teeth to be moved into the proper position. For braces, you have to start this treatment at a young age as it takes years for effective results. On the other hand, Invisalign takes around a year for proper alignment.
Effectiveness
As clear trays in Invisalign treatment are worn for 20-22 hours a day, you can take them off during mealtimes or in the night. After a few weeks, you have to visit your cosmetic dentist to get a new set of clear trays to set them perfectly on the aligned teeth. This process makes Invisalign treatment more effective and convenient than traditional braces to get your teeth into their right position.
Costs
Most of the dental treatments are quite expensive, especially teeth realignment. If we talk about traditional braces, they get costly due to the long process for the effective outcome. Invisalign is a cost-effective solution and works faster than braces. Insurance may also help in paying some of the associated costs.
What to look for when choosing the best Cosmetic Dentist Melbourne?
Whether you are looking for a cosmetic dentist Melbourne for fixing minor dental problems or planning to have a complete smile makeover, you require having confidence in the dental treatments performed by your cosmetic dentist. As you can find various cosmetic dentists in your area, so narrowing your decision can be a little hard for you.
So, you can follow these steps to find the right dentist for your Invisalign treatment.
No doubt finding a qualified dental care team is not easier these days, especially when you have so many options. If you want to start Invisalign treatment, simply check the list of dentists who are specialized in this particular treatment.
Always keep in mind that not all dentists are trained in the same way. So, you must try to understand the level of their training before taking an appointment. You can check the dentist's website or can take feedback from your friends, relatives, or others.
Modern and clean office can also help you in analyzing the professionalism of the dentist. As you are going to take a dental treatment, there will be many tools and devices that will be inserted into your mouth. So, the dental clinic's environment should be sparkly clean.
Another important point that must be taken into consideration is the use of advanced dental technology. Always remember that working with a dentist who uses new and advanced technology ensures to get highly effective results.
Before you commit working with a particular dentist in your area, visit him/her for an initial consultation. Along with discussing your dental situation, you also get a chance to measure the level of comfort with the dentist. You can also discuss the cost and financial options for the required treatment.
Final Words
Getting a beautiful smile from Invisalign treatment is like a great partnership between you and a cosmetic dentist. So, make sure to do your homework to find the right partner and enjoy a highly satisfying outcome.
Hopefully, this guide will help you to improve the way your smile looks. Look for the best cosmetic dentist in Melbourne and start working on your new smile, more beautiful than ever.