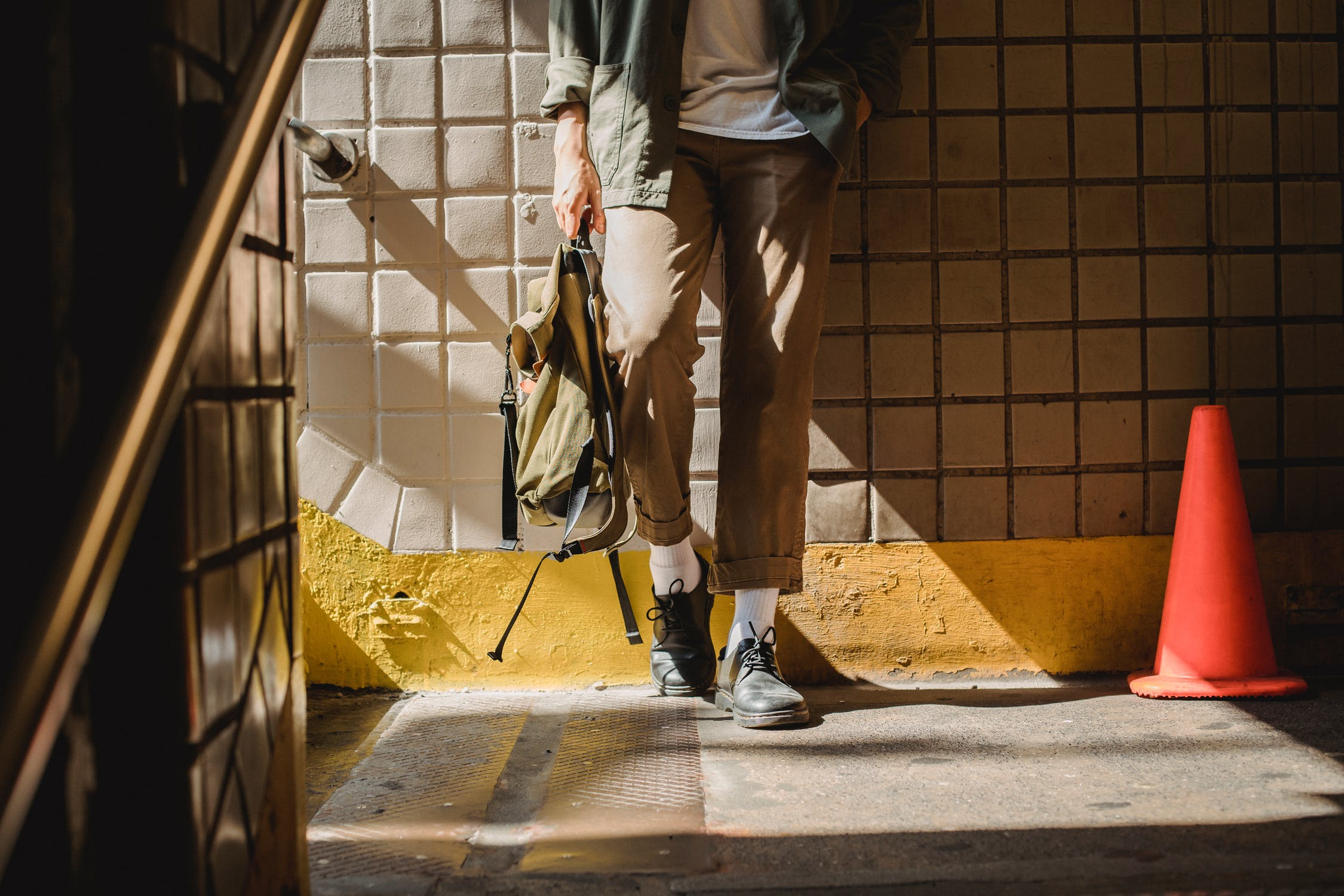 8 Trouser Styles For When You're Done With Denim
If you're looking for a change from wearing denim, you're in the right place. It's always fun to try out new styles and update your wardrobe with timeless pieces. Jeans can get boring and often need dressing up, so why not try making the statement with the trousers instead for a change. Here are 8 different trouser styles for all occasions that will give you a much needed break from wearing denim! 
Checkered Suit Trousers
Let's start with a wardrobe staple, checkered suit trousers. These trousers will become an absolute favourite that you can wear for any occasion. You can find great quality pairs for a decent price on the highstreet, or splash out on a more expensive option that will last year after year. 
For a casual look, pair your checkered trousers with a plain white t-shirt, a black belt and smart black trainers for an effortless transitional look from day to night. If you're wanting something more formal, swap out the t-shirt for a white shirt, black blazer and smart black shoes. 
Cords
Corduroys can be another great addition to any wardrobe when you know how to get it right, otherwise they can fall flat. They were extremely popular in the 70's, mostly in bold colours, yet a more toned down colour palette will be more appropriate for today. 
Grey, navy or black cords will create a more contemporary look, especially when paired with a simple t-shirt or hoody. In order to avoid a major faux-pas, make sure to get either slim or skinny fit. The last thing you want is a baggy pair or cords!  
Cargo Pants
For something that is completely contemporary, cargo pants are the way to go. The transition from work trousers to high-fashion staple may be confusing to some people, yet their popularity hasn't seemed to waver over the last few years, meaning it is likely to be a trend that is here to stay for a while. 
The perfect weekend look would consist of a t-shirt, oversized unbuttoned shirt and your cargo pants, perhaps all following a black and grey colour palette. Or, pair them with a hoodie for something more casual. Your best option shoe wise is to wear trainers, although you could opt for boots for a full military look!
Comfy Tracksuit Bottoms
Having a good pair of tracksuit bottoms is so important. It's best to go for something simple like plain tracksuit bottoms so that you won't have any trouble when it comes to styling. Throw on a hoodie and trainers for an effortless and comfy look.
If you're heading somewhere and you want to look like you've made an effort (but secretly want to stay comfy) then try a thick crew neck jumper and a denim jacket with a fur lined collar. It will completely transform the appearance of the tracksuit bottoms. 
Pinstripe Suit Trousers
The best thing about smart pinstripe trousers is how diverse they can be. Although they are traditionally seen in smarter looks either as a full suit or with a shirt, they work just as well on a casual level with a jumper or t-shirt, to give them more of an edge. 
If you want to be a bit more adventurous with your wardrobe choices without being garish, adding a subtle print is a great place to start. Keep the print simple on your top half and it'll be hard to get wrong. 
Vancleve Work Pants
These trousers make the perfect multi-purpose trouser for any wardrobe. They are a classic that can be dressed up or down and are great for people who don't like their trousers to be too fitted. They're also really comfortable which is always an added bonus. 
Pair with a crew neck jumper, white socks and black Vans for a smart-casual streetwear look, or a shirt and brogues for workwear. To add something extra, choose a bright coloured belt to break up the otherwise simple outfit.