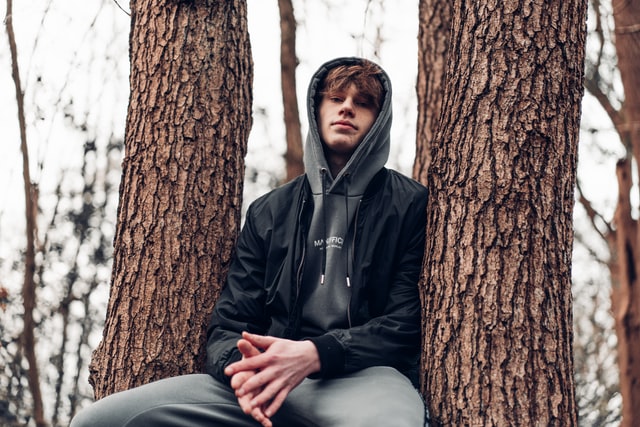 How To Wear A Tracksuit Correctly
Since Adidas brought out their first tracksuit in the 60's they have gained popularity exponentially. Sure, it has had some bumpy roads but the fact is the tracksuit is an essential piece of the wardrobe. Whether it is used for being active, chilling around the house or dressed up for a stylish streetwear look. The tracksuit has become the perfect mixture for comfort, style and even high-end luxury such as Gucci. In this article, we will go through how to wear a tracksuit, how to accessories and what type of shoes go well with them.
How To Wear a Tracksuit As Active Wear
Tracksuits, as the name suggests is for the track, or being active in any way. However, just because your exercising, doesn't mean that you can't look good when doing so. Nobody wants to see a scruffy hoodie and extra baggy joggers. If you are leaving the house in a tracksuit, then you need to think of the fit. 
Firstly look at the track pants created by brands like Nike and Under Armour. Their tracksuit bottoms taper as they go down, contouring the leg for a more streamline athletic look. A great pairing for these types of bottoms is a fitted workout tee and a smart zip-up hoodie. There are many stores during the pandemic offering great men's full tracksuit sales to keep up with the demand of people wanting to do more exercise. Many brands are also creating a range of gilets in tech fleece fabrics to help draw the sweat away from the body. These make for a polished look that can be worn out of the gym. 
How To Wear A Casual Tracksuit
Tracksuits have moved beyond gym gear and home loungewear. The tracksuit is now favoured by travellers, hipsters and celebrities. More people are wearing them as day wear but struggle to grasp the essentials to look good in them. 
Starting with the basics, if you are wearing a tracksuit for casual use then don't go for a full matching set. Instead, give some personality to your outfit with some shape and contrast. A fitted crew neck sweater with a pair of fitted track pants will work a treat. Layering is a great way to add your own flair to this look by adding a gilet or a bomber jacket to go with the look.
How To Accessories With A Tracksuit
Accessorising a tracksuit isn't the easiest thing to do, the key thing to remember is don't add any accessories you wouldn't put over gym gear. The best accessories for a tracksuit is to keep it simple with a good quality baseball cap, sunglasses and a bag. 
For bags, you need to go with athletic fabrics which go with your athletic look. This should be like an extension to your look. 
For sunglasses, it is best to have a pair that go with your face shape. This can make a huge difference between looking the part and just having anything on your face. Brands like Rayban or Monc London provide excellent quality sunglasses that will go with most outfits. It is also worth mentioning that a baseball cap would compliment the outfit nicely, great brands for this are the likes of New Era which provide a range of colours and logos to choose from. 
What Shoes To Wear With A Tracksuit
With velour tracksuits out of the window and a more modest plain-looking tracksuit being the favoured choice, this is a great opportunity to add some personality to your outfit. Statement trainers such as Alexandre McQueen, Balenciaga or Guiseppe Zanotti are a great way to dress a tracksuit up.If you are looking for a more everyday look brands like Adidas Stan Smith or Reiss Plimsolls are a great choice without spending a fortune.