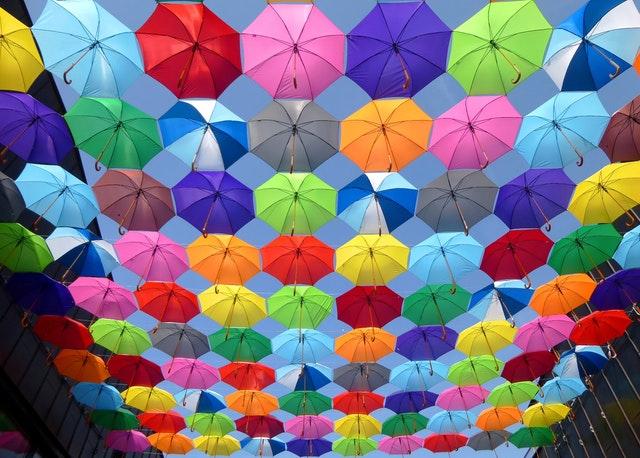 A Guide To Adding Colour To Your Wardrobe This Summer
Summer is just around the corner and those dark clothes that you have in your wardrobe are not going to cut it. Here are just a few outfit suggestions that will make you stand out from the crowd and feel amazing this summer!
Summer Dress
This is the perfect go-to outfit for when the sun is out and is a great way to remain cool enough so you don't break a sweat and look stylish. Picking a bright colour for a dress is perfect for the summer season so looking at colours such as yellow, baby pink, baby blue and red are all fantastic to strut around in. 
Pairing your summer dress with some jewellery will take it to another level as well as adding more colour. Maybe an opal necklace or some statement blue earrings. Your options when it comes to jewellery are endless so it is all down to your personal preference. 
Colourful Beach Pants 
It will not be long now until we can feel the sand in between our toes and watch the tide roll in with the sun reflecting off the blue sea. Sounds great, doesn't it? Now picture yourself with the rest of the girls gliding across the sands with your beach pants blowing in the wind. 
You can be brave with colour when it comes to beach pants. You might want to spice them up a bit with a leopard print style or stunning lilac coloured beach pants with embellishments. Obviously, it all depends on the bikini that you put with the beach pants but those colours and patterns will really make you stand out on the beach and make everybody notice you. 
Evening Outfits 
Now, if you went with your summer dress earlier on in the day then you will probably want to mix it up for your evening outfit. So maybe consider some summer shorts or a summer skirt so that you can feel comfortable and stylish. 
This time around you might want to consider some floral patterns rather than solid colours, paired with a more simple bodysuit. Denim can also work well in the summer months and can easily be matched with any coloured top that you like. For the tops, you could have an off the shoulder type with a thin jacket over it, depending on how cold it is. 
Nightwear 
Last but not least, nightwear. Some people go with just a long oversized top during the summer months and others go with something slightly sassier. Many womens boutique clothing stores offer stunning silky short pyjamas which will be lightweight, comfortable and they will look amazing. Find some bright colours and patterns for the perfect holiday look. They are great to throw on when you are getting ready too! 
You could be having a chilled night with the girls, having a couple of glasses of wine and watching mamma mia talking about your next holiday together. That would be the perfect time for all of you to be wearing a matching silky pyjama set. 
To Conclude
Those are just a few of the ways that can brighten up your wardrobe and move away from those dark, gloomy winter colours. There is no better time than the summer to brighten up your style and experiment with colour.