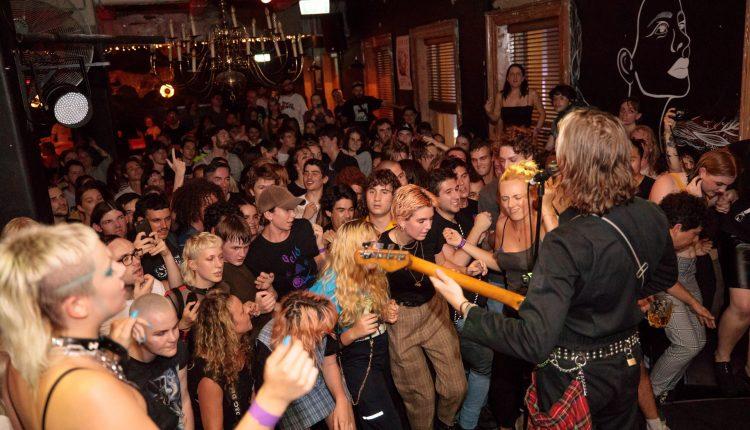 Best 10 Nightclubs In Melbourne That You Will Surely Enjoy
Melbourne is tagged as the most world-attractive city. Do you know the reason behind it? Because here you can have a good nighttime life in clubs! The silenced city is now turned into streets of pubs, bars, and discotheques, clubs, and restaurants. Other than these entertainments, the people of Melbourne are friendly and believe in the concept of "work hard and party harder!" So, it is the best place to spend your nightlife. Given below are the top 10 nightclubs you must visit once in a lifetime in Melbourne.
Bond
When you step into this club, the real nightlife of Melbourne can be experienced in electric luxurious, and innovative design surroundings. This club is a swanky one located at 24 Bond Street in Melbourne. If you want to hit a nightclub on weekend, this destination will be a perfect choice.
Revolver Upstairs
It is one of the best nightclubs in Australia. Revolver Upstairs features parties with the biggest DJ's in the country. This destination is perfect for every people regardless of age. It offers outstanding nightlife parties throughout the week.
La Di Da 
If you love to rock nightclub parties, then La Di Da will be the perfect spot. Though it is comparatively smaller than other nightclubs, it is the best place for serious party lovers.
Loop Project Space & Bar
Loop project space & bar is the best destination for tasting delicious cocktails. Also, it tops the list because their VJ's and DJ engage the people in the party.
CQ
If you are under the age of 25 and haven't visited the CQ club then you are missing real nightlife. It is the perfect place to grab a beer, wine, or cocktail while enjoying a remix of music.
The Toff In Town 
Toff in Town is an ideal club for one over the age of 25. It is one of the best Melbourne's live music venues and nightclubs. The Toff In Town is open at night From Wednesday To Saturday.
The Precinct
The precinct club is a perfect destination for enjoying modern pubs and traditional Australian dishes. It is located at 60 Swan Street, Richmond Vic, Melbourne.
The Sub Club
If you do love basement nightclubs then a sub club located at Flinders Court is the best place. The club has a "no dickhead policy" for ensuring a safe place for party lovers.
Supersmall Club
If you are looking for a new night-themed life then the supersmall club will be a good spot. It is the favorite destination for naughties and nineties nostalgia. This club is open every Friday and Saturday night
Burn City Disco
Are you searching for a nightclub with different house music? Then Burn City Disco is the best location. If you love to smoke and drink then there is an open rooftop with a bar.
Wrapping Up 
The above-mentioned are the top 10 nightclubs that are worthy of nighttime parties in Melbourne.