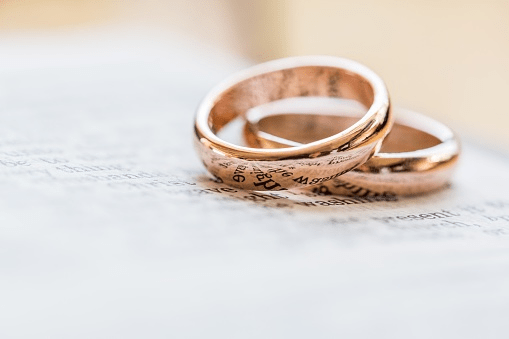 Top 4 Factors To Consider Before Buying A Wedding Ring
A wedding ring holds priceless sentiments as it reflects the beautiful bond of marriage Buying a wedding ring for your partner can be very challenging if you do not know their taste and preferences. We all know, not everyone has the same taste. If you are thinking of surprising your partner with a wedding ring on the big day, also consider the fact that a wrong pick can ruin the entire mood of your partner on the big day, which you definitely can't afford. What to do then? It is better to do this job as a couple to make sure you get the right custom wedding rings for each other or know each other's tastes. In this article, we'll discuss a few factors that can help you to get a perfect wedding ring.
1. Estimate Your Budget
There are a variety of wedding ring options available in the market that can create a perplexing situation to choose the right wedding ring. Estimating your budget before going for a wedding ring hunt can help loads as you don't want a hole in your pocket. When you know your budget, you can start looking for the ring in that price range. This helps you in searching for a quality ring with the best price.
2. Know Each Other Preferences
Wedding rings hold a special place and need to be bought with care. You should know each other's preferences as this can ease the process. Try to go shopping together if you can, but if that doesn't work, then at least ask your partner for their preference in choosing metal, keeping it simple or sophisticated, gems or customization, etc. In this way, you'll get them the right wedding ring to cherish your bond with them.
3. Look For Comfort
A wedding ring is not meant to be worn for just an event but a lifetime. Therefore, you need to put sincere effort to make sure you find something comfortable and elegant for your partner. Consider the lifestyle of your partner and choose accordingly. Choose a material that is comfortable and fits easily. In addition, the wedding ring should feel natural like a second skin. Moreover, you also need to check for the size and fitting, so the wedding ring won't fall off. It should be lightly fit as well as comfortable to wear.
4. Look For Quality
When it comes to choosing a wedding ring for your partner, always look for quality over quantity. Only choosing a quality material can keep up with the test of time. It also reflects that you care for your partner as the quality material does not irritate the skin. For instance, gold is preferred for wedding rings as it is stronger than other materials and can withstand water, sweat, etc, without losing its value. For sensitive skin, you can go for platinum but it tends to be more expensive than gold.