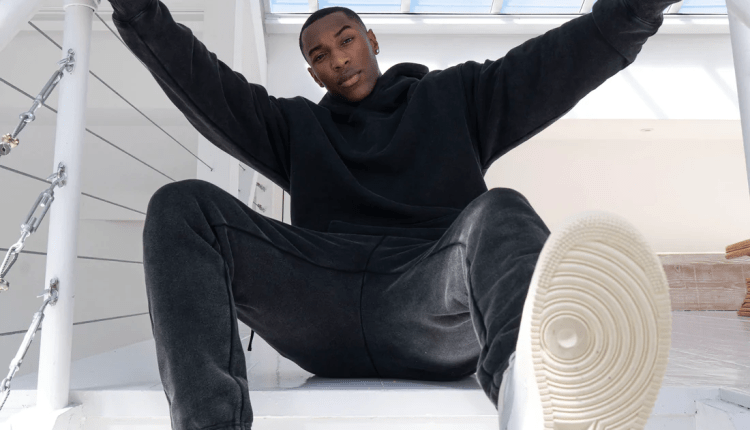 Top New Streetwear Brands Out In 2023
Streetwear is constantly evolving and keeping fresh. With its origins in the '80s, it has aged into the techy high-fashion gear we see today. With how the pandemic hit us, it shaped the way how we wore clothing. We saw a huge shift from millennial fashion towards more comfy attire. This resulted in streetwear being the dominant choice of fashion for most people in 2022/23. The lines between streetwear and high fashion have become extremely blurred in recent years and it has resulted in many high fashion houses collaborating with skater brands for a new aesthetic, bringing a new culture and landscape to the fashion industry.
With the likes of Nike, Stussy, and Supreme dominating the fashion scene, it is taking the limelight away from the brands that are creating new and innovative designs which are then being picked up by these giant brands.
Due to this, we thought we would celebrate the smaller brands that you may not have heard of or even some brands that have been the inspiration for fashion giants to steal. From high-end to independent designers doing their thing. In this article, we will go through some of the top new streetwear brands to follow in 2023.
Circulate
Corey Populus, head designer and founder of Circulate is one of the newest kids on the scene in streetwear.  He started off at Diamond Supply and absorbed all he could before creating his own brand. The brand first began in 2018 and started to become popular in 2020 during the George Floyd protests. The new audience embraced its social messaging and the skatewear aesthetic to build the brand it is becoming in 2023.
History is a huge influence to Circulate and presents cultural figures to educate the future and present society of problems going on in our lifetime. Circulate is very different to many streetwear brands as the garms are created for longevity which aligns with the messaging for longevity and sustainability made from 100% cotton. This is a serious brand to consider in your wardrobe in 2023.
Skitzo Worldwide
Skitzo worldwide was curated and founded in Machester where streetwear is more of a culture than anything. The brand screams about how there are no limitations to its designs and that is certainly true. There are many obscure and "out there" designs which will help to get their brand at the forefront of many people's minds. The designs first started with garish denim but have now branched out into a range of tees and hoodies.
The whole aesthetic is super modern and edgy and focuses on inspiring creativity and wants the people who wear it to feel a sense of exclusivity. This is why they often offer custom pieces for uber exclusivity.
The New Blue Collar
The New Blue Collar has been on many people's radars in recent years and for good reason! This brand is redefining workwear to the culture of where and how we work in today's society which is not fueled by day-drinking whisky power suits. The curators and designers Alex Ewings and Felix Llanos of the brand The New Blue Collar focus on clean and functional pieces that can be worn every day with an elevated aesthetic.
The brand focuses on classic staples with a varsity twist. Button-up shirts, sweaters and trousers are all that define the brand. This attire can be worn at the game, on a night out or even in the office, this really is a brand to consider in 2023.
Gods Gift
Gods Gift is one of the new kids on the block, but in a more luxury premium aesthetic. The whole collection redefines streetwear as it is minimal, but with quality materials and unique silhouettes. Minimal doesn't have to mean boring, and this certainly isn't boring. Heavy materials, box fits and heavyweight materials make this a premium brand to be wearing in 2023.
If you are looking for something to turn heads as you get out of your G wagon, this is definitely the brand to be aspiring for in 2023.  They provide a range of garms including cropped trousers, hoodies, tees, jackets, overshirts and even a range of footwear to make some complete outfits.
Fradimé
Fradimé is also a new premium streetwear brand on the block. They offer premium fits made from the finest materials around at the moment. They have some simple yet clean designs that offer oversized fits and some more bold statement pieces that will catch the eye of walkers. From graphic tees and hoodies to metal logo hoodies,  sweatpants and heavyweight oversized t shirts.  Watch out for this brand as they will be creating more designs and fits to inspire the new generation of streetwear culture.
There is a range o streetwear brands to be looking at in 2023, they may have started a year ago, but this is their year and they will be dominating the streetwear scene in no time.