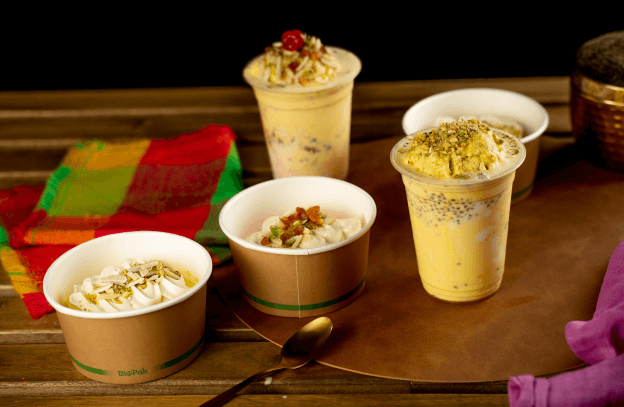 List Out The Most Popular Indian Fusion Dessert Recipes
This article is going to discuss the popular Indian Fusion Dessert Recipes. There are a lot of food varieties made with Indian ingredients. Indian fusion recipes are mixing and matching of various ingredients from different flavors, and cultures. You can make a new and innovative tasty recipe with this fusion. By choosing Indian fusion desserts, you can get plenty of varieties. If you are looking for traditional Indian dessert recipes, this article will list the most popular dessert recipes. Whip something up just to delight your mouth with these sweets. These upcoming Christmas and New Year celebrations, surprise your friends and family with your best Indian dessert. This will gives new inspiration to create innovative recipes in your kitchen.
Kesar Pista Cupcakes
The below passages are going to give the best Indian Fusion Dessert Recipes. Kesar (saffron) pista(pistachio) is a popular Indian flavor of ice cream. Roast pistachios on the stove with medium heat until flagrant. Mix those pistachios with your purpose flour and grind that with other dry ingredients. Add apple cider vinegar to milk; Beat the butter, and sugar to alternate mixing milk and dry ingredients to make the batter. For saffron cream frosting, mix saffron with milk, and add sugar butter and cream cheese with a mixer. Next, add the saffron milk and beat the saffron until fluffy. Use the piping bag to top the cream on the cupcake.
Coconut Rose Jalebi
Jalebis are the best flavored sweet if it comes with saffron sugar syrup and coconut. To make a jalebi role need to take maida flour and ural dal flour. Grind those well and mix with needed water, ghee and eno. And then, pipe the jalebi flour into hot oil by using a squeeze bottle. After that deep fry, takeout from that oil and let those put in the sugar syrup for the softness and extract sweetness. Later few minutes, check out the softness of jalebi and spilled coconut and Rose petals on that. Rose petal jalebi is delicious when paired with coconuts.
Indian Carrot Cake
Carrot cake loaded with cardamom, flour, carrots, nut, and raisins. Prep those ingredients and make the batter. Pour that mixture into the pans and bake for the cupcake consistency. For cheese cream frosting, add cream cheese, cardamom, sugar, vanilla extract, and cheese to the bowl. Beat together until combined and next whip heavy cream until stiff peaks form then fold in cream cheese mixture. Once the carrot cake has cooled, add frosting cream to the cake and enjoy its luscious taste.
Coconut Jalebi Cupcakes
Jalebi is a popular traditional Indian dessert. You can use the instant putting cake mix and sweetened milk. Milk will quickly whip up into frosting. The first process is to make vanilla pudding include with saffron flavor. Add the coconut cream and shredded coconut to back the cupcakes. Fill the saffron putting cream with core cupcakes. After making the jalebi with maida and udar dal flour, make a deep fry and chock in the sugar syrup for minutes. If jalebi gets ready with the right consistency, frost the cream on the cupcakes and top with coconut spread jalebi.
Chikoo Fruit Mousse 
Chickoo fruit mousse is one of the delightful instant Indian Fusion Dessert Recipes. Use fresh canned or frozen chikoo for this fruit mousse. Make the heavy whipping cream and kept cold in the back of the fridge until use. You can also whip the coconut cream instead of others. Use the kitchen aid to whip the heavy cream and get the processor to puree the chikoo or sapodilla. Fill it step by step on the glasses. These three ingredients are enough to make the chickoo fruit mousse in 10 minutes.