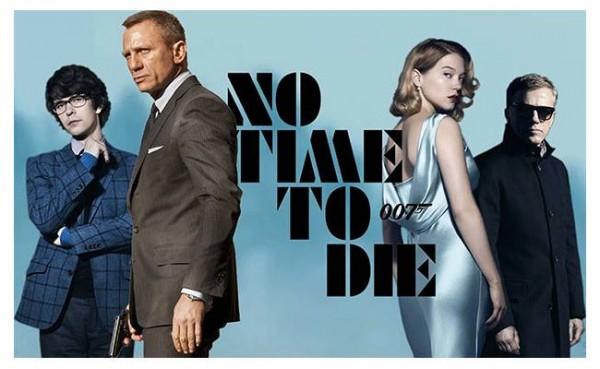 Movie Review – No Time To Die
The 'No Time To Die' is the perfect film for the James Bond Franchise fans. It is directed by Cary Jofi Fukunaga and produced by Eon Productions. It is the last Bond film that Daniel Craig will feature in, and it took a lot of convincing for him to do this film too. And the release of this movie has been postponed due to the pandemic. The concept is that James Bond has left active service. His peace is brief when Felix Leiter, an old friend from the CIA, turns up asking for help, leading Bond onto the trail of a strange villain equipped with dangerous new technology. No Time To Die is not dissatisfying. Instead, it matches each expectation and even brings more. It was released worldwide on 30th September 2021.
Movie Cast 
It's certainly a crowded crew of intelligence experts from around the world, but these brilliant supporting performers are given amazingly little to do other than push the plot onward to its expected conclusion. Daniel Craig acts as the James Bond, Rami Malek plays the villain role of Saffin. The crew includes famous stars like Lea Seydoux, Lashana Lynch, Naomi Harris, Ben Vishwaw, Ralph Fiennes, and others.
Collection of The Movie 
No Time to Die has grossed $368 million at the global box office and $474 million worldwide since its release. In Hong Kong, Paraguay, Ukraine, Argentina, and Egypt, it became the highest-grossing 007 movies of all time. In India itself, within 11 days, the film has garnered 20 crores that is blockbuster hit among the people within a short duration.
Concept of The Movie 
The introduction sequence sets the tone for the film with a thrilling mix of romance, action, blast, and disloyalty. The story that follows is an edge-of-the-seat drama that has one captivated to the screen. The fact that the film is 2 hours and 43 minutes long and is the longest Bond film to date seems quite unimportant. As one is finally left wanting more in the conclusion of the film. This story has the whole thing that one expects from Daniel Craig as Bond and yet also is a complement of kinds of the excellent old 007 movies back in the day that starred Roger Moore and Sean Connery.
There are all staples one expects from the films from the franchise, be it striking vehicle, visualize gadgets, science-fiction twists, femme Fatales, pacy action parts, and macabre villains who will surely surprise you. Obviously, the force in Bond trying to save the world too. Also, the Hans Zimmer background music will never fail to make you goosebumps while watching the exciting scenes.
Movie Review 
No Time To Die is best summed up as the wonderful Bond experience. Don't miss this one on the big screens. It is the ideal treat for the people who love the 007 series.