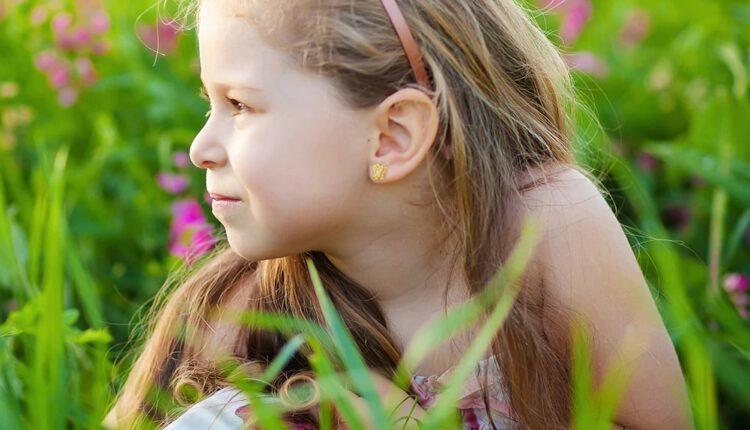 Outfit Ideas: Mixed & Matched Kids Bracelets to Wear at the Party
Shopping for kids bracelets becomes a bit messy for moms as they are confused about which bracelet is stylish and comfortable at the same time. Once your child is a toddler and beyond, you need to be quite picky about what you buy for your child's soft skin. Nowadays, kids' jewelry brands focus more on making the most organic and comfiest bracelets that are easy to mix and match for parties and other special occasions. So, here you go with the options:
Beaded Bracelets and Bangles
If you want your toddler to stand out at a party, go for a beaded bracelet or bangle in a circular style. These kids bracelets come in hinged or slip-on styles and simple designs embellished with gemstones or diamonds. The beaded varieties are completely stretchable and feature different gemstones, colors, multi-row designs, and layers. You can mix and match these bracelets with anything, a dress or a hot pant and top for a party appearance. But avoid loading your child's wrist with several bracelets. Also, do not let them wear bracelets on both hands- it's a fashion disaster.
Go for ID Bracelets in Solid Neutral Colors
One of the trendiest bracelet styles in gold, the ID kids bracelets in solid neutral colors can match almost any party or occasion. Ensure to get them in neutral colors like black or grey because then you can match them with coordinating outfits. Show off the style of these bracelets with adorned clothes in different patterns.
The ID bracelets are personalized with the child's name, and thus they can serve as a one-of-a-kind fashion piece. Besides the name, you can customize the design of these bracelets to include your toddler's favorite motif or animal figurine. Mix and match the bracelet with an outfit featuring the same motif or figurine only to make your child the center of attraction at any party. ID bracelets can also be a memorable gift idea for children.
Match Chain and Link Bracelets with Different Color Schemes
If you want kids bracelets for your beautiful girl, it will be a good idea to choose a chain and link bracelets in attractive style and bright shades. But limit them to a maximum 3 at a time on their wrists because something more than this will look like a rainbow. Chain and link bracelets are common bracelet styles for kids in different designs. Made by connecting links into bands, these are generally made either of silver or gold and are highly flexible. The chunky styles are for boys, while the girls look good in chain-type bracelets. You can help your child make a great statement at a party by pairing these bracelets with kurta buttons or collar pins.
Cuff Bracelets
Choose the sleek and dainty cuff bracelets if you want your child to don a bracelet and a watch on the same hand. Mind it, this will be a fabulous style statement if your child can carry the look correctly, and if you can match it up with the right outfit, the best is to choose half-sleeve shirts and denim for this style to show up on your kids' hands.
Conclusion
Choosing kids bracelets will be easier if you know what you want exactly. But even before that, you must work on the outfits you want your child to wear for a party. Once done with this, choose the trendiest bracelet that will suit your child's style.