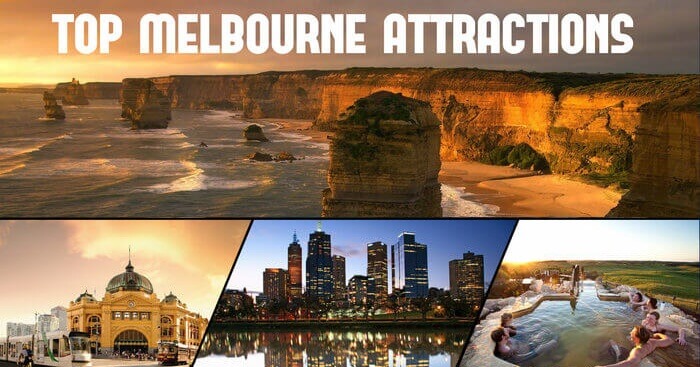 Top 10 Melbourne Holiday Destination
Melbourne is located on the southern coastal side of Australia. It is one of the best and well-known places where people always bustle around. In Melbourne, you could be able to explore nature as well as epical places. If you are planning to visit Melbourne, and then you must these top 10 places. Of course, you will extremely fall for the beauty and soul around Melbourne. Anyways, here are the topmost places in Melbourne are listed below to make your trip more exotic.
1. Royal Botanic Gardens Victoria
If you are a green thumb, then this place will hold some joy and excitement. Here, you could be able to find more than 10,000 varieties of plants. Even, you could learn about the texture and color of the plant species.
2. Old Melbourne Gaol
Imagine yourself getting arrested and making yourself on a trial in prison. It is the oldest Melbourne prison. Now, it is one of the best spots to spend your day with your loved ones around you. Purchase a pass to visit this place now!
3. Melbourne Zoo
It is one of the exciting places to be visited in Melbourne. And, your children will be delighted a lot. When you are planning to go out with your children, it will be a perfect place to visit. This will also help your kids to learn about wild animals.
4. National Gallery Of Victoria
It is short-termed as NGV. This gallery is one of the popular and bustling places in Melbourne. According to some studies, this gallery holds more than 40 exhibitions per year. Consider visiting this beautiful place.
5. Queen Victoria Market
It is the most bustling place full of people. This market is founded more than 140 years ago. In this market, you could find more small-scale businesses. Such as coffee shops, pottery, handmade products, fresh food, dresses, and so on.
6. Marysville
It is one of the best places to visit in Melbourne. This place was devastated by the fire but does not lose its spirit and beauty. It gives you a chance to take a break from your busy life. You could be able to feel the peace around you.
7. The Grampians
If you are very fond of hill climbing, then this place will extremely please you. It has stunning rock and range views. You will adore this place and the vibe that it provides. So, do try hiking with your partner.
8. ArtVo
ArtVo is one of the colorful and immersive places in Melbourne. You could be able to see the epical priceless photos and also the unbelievable scenarios of the artworks. This gallery has more than 11 different themed zones.
9. Shrine Of Remembrance
It is a place of remembrance of people who sacrificed their lives in peacekeeping and war. It is considered as the memorial place in Victoria. Here, you could know about the wartime information and much more about the memorial garden.
10. Eureka Skydeck
You will experience the motivational view of Melbourne in this Eureka Skydeck. It is one of the must-see places due to its highest public vantage deck. It is also considered as only the observation deck that will make you feel the thrill.
Verdict
Thus, these are the top places to be visited in Melbourne.