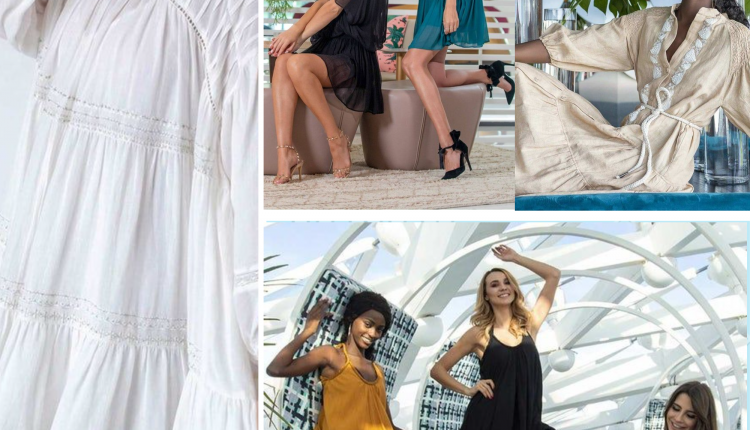 Elegant Summer Dresses That Look Amazing According to Your Skin Tone
If you're like me, you most likely have ordered a dress online because you loved the style and color. It arrived in the mail, and you eagerly tried it on only to realize even though the style looks fantastic on you, the color does not. It looked so beautiful on the website's model! Yes, this can be disappointing, but there is a way to avoid this in the future. If you know what colors flatter your skin tone, you can make sure your purchases are ones that always make you look and feel stunning. I will talk below about a few tips on picking the right color for your skin tone and some of my picks for summer dresses that can work with your specific skin tones.
Warm Skin Tones
If you have a warm skin undertone, then earth tones are a great choice. The best colors for warm skin tones include green, brown, warm reds, and mustard yellow. I have to admit that mustard yellow is one of my favorite colors for warm skin tones. The Go With The Flow – Braid And Chain Strap Mini Dress is the perfect shade of that color. Other warm skin tone colors include peach, coral, gold, and amber. If you want to use cool colors, choose ones that are slightly warmer, such as olive, violet-red, orchid, and moss. Softer neutral colors like cream, beige, taupe, cappuccino, and mushroom gray will all pair nicely with your warm skin tone as well. The Arianna-Embroidered Midi Dress is a cappuccino color that works as a nice neutral. Try not to wear colors like icy blues or jewel tones. They can tend to wash out your skin tone and cause your skin to appear grayish.
Cool Skin Tones
The best colors for cool skin tones include deep purples, lavender, pink, ice blue, bright blues, and emerald. One of my favorites is the Hey Love – Oversized Mini Dress in a gorgeous deep teal color. It is perfect for cool skin tones. Try pale yellows, deep rose reds, and ruby if you want to incorporate warmer colors. Neutral colors that will work include bright white and gray. These colors create an attractive contrast. The Mirashelle – 3/4 Sleeve Embroidered Tiered Mini Dress is a fabulous neutral summer dress. In its bright white, it complements cool skin tones beautifully. It is best to avoid wearing orange, bright yellow, and tomato red. These colors can clash with your skin tone and keep you from looking your most beautiful.
The styles and colors that Scarlett Poppies has are full of intricate details and craftsmanship. You can tell they are motivated by a desire to design timeless collections that are made from natural materials and a genuine love for what they do. They have so many choices in colors that can flatter every skin tone. I am sure you will be able to find many elegant summer dresses in several colors to compliment your skin tone.
References