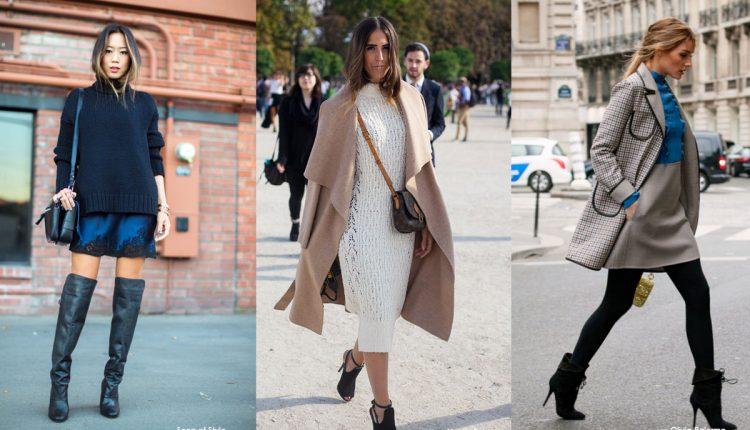 8 incredible ways to wear summer dresses in winter
Winter is the coziest time when sweaters and jackets are more preferred than bodycon and dresses. But not now, the time is changed, and fashion icons represent several ways to stun the petite dress in winter.
Yes! You read it right. Now you don't need to pack your summer dresses on the arrival of winter but vice versa.
Pick them out and check out the following incredible ways to wear summer dresses in winter.
These styling will require some accessories and clothing. However, you can easily buy them at Missguided at reasonable prices, and to get some discounts, you can also use Missguided coupon codes.
So without any delay, let's go to the ways to make your summer statement in winter.
Jumper overdress
You can make your dress look stylish by wearing a jumper over your dress. It is the unique and coziest way to transform your dress. You can pick the cropped knitted jumper as it goes well and cinches at the waist that maintains the flattering silhouette. You can wear this outfit in your everyday routines, such as in college or university. This is the chunkiest type to style the dress, and it goes perfectly for teenagers.
Wear a sweater to complement your dress
Cardigan or loose sweaters are great for complimenting a dress. However, you can make a contrast between both of them. And make it look like an over-layered dress. If you don't want to wear a cardigan or sweater, you can also opt for leather or denim jackets. The look will showcase the boldness when it comes to leather jackets and sobriety with the cardigan.
Pair them with leggings
You can wear thermal thighs or leggings with the dress. This not only will style your dress but also keeps you warm. You can get the black color as it is versatile and can match almost any dress color or style. Also, get the fabric that is comfortable so you can wear them all day long. This can be a good choice for working women.
A turtle neck is a savior
A turtle neck is indeed our savior in winter. And it keeps the body more calm, warm and cozy. You can match it up with your dress to get the ultimate style for any party or a simple day out with friends. There is no way a turtle neck will go wrong.
Wear a long coat
Long coats are always trendy, and they will look more blazing with the dress.  You can wear a long coat with a dress and long boots or socks to make it more tempting. This look is perfect for a winter night date. More to this, you can wear a beanie that will compliment your dress perfectly.
Tie a scarf
The scarves are another type of accessories to keep you warm in winter when heading out. You can get match the scarf with your dress and wrap it around your neck. This will be a more professional style when you wear a blazer or soft jacket with it on your dress.
Tall boots or long socks
Winter is the best time to wear tall boots or long socks. They both have their importance in this weather. You can wear a dress to reach the knees and match them up with tall boots that reach your knees too. It will be a classier outfit if you are going to have an evening party with your friends.
Faux fur accessories are best
Faux fur is soft and warm that can help you to roam around the city without getting chilled. You can wear faux gloves, scarves, headbands, beanies and other related accessories to compliment your dress. Of course, the faux coats will go good with your dress too.
Conclusion
These were some of the styling tips to wear your summer dress in winter. So if you are thinking of packing them, don't do it. Or give these tricks a try, and you will love them. You have to be happy now because you don't have to wait for summer to wear your favorite dress. You can even wear it in winters with additional style, so you keep yourself warm in this weather.
Author BIO
Soha is a keen content writer at PennySaviour. You can also call her a deal hunter because of her curious personality she digs out the most competent products and offers available in the town and dispatch to her readers so that everyone can get profited by the current propositions. She also focuses on incorporating diverse topics to keep her readers to keep them engaged, excited and always looks out for what more she can bring to the table.
Anchor text: PennySaviour
URL: https://www.pennysaviour.com
Profiles "
LinkedIn https://www.linkedin.com/in/soha-shakeel-7569b1164/
Facebook: https://www.facebook.com/sonu.sheikh.39982631